Important
Due to new Firefox add-on developer requirements and restrictions requiring all future add-on development to be done using WebExtensions technologies, ColorZilla for Firefox has been re-written from the ground up to comply with the new requirements.
This new version retains all the functionality, but there might be minor UI/UX and other differences.
Please contact us to report any issues.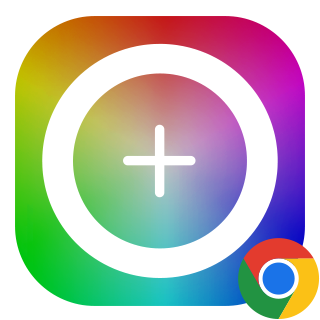 Features
Eyedropper - get the color of any pixel or area on the page
An advanced Color Picker similar to ones that can be found in Photoshop and Paint Shop Pro
Webpage Color Analyzer - analyze DOM element colors on any Web page, locate corresponding elements
Palette Viewer with 7 pre-installed palettes
Color History of recently picked colors
Also
Displays element information like tag name, class, id, size etc.
Outline elements under the cursor
Auto copy the generated or sampled colors to the clipboard in CSS RGB, Hex and other formats.
Keyboard shortcuts for quickly sampling page colors using the keyboard.
Get the color of dynamic elements (hovered links etc.) by resampling the last sampled pixel
Bonus features
Single-click color picking - click on the main ColorZilla toolbar icon and you're ready to pick (currently only available on Windows).
Pick colors from Flash objects
Pick colors at any zoom level

Check out Colorzilla.com for more info.